Pieper O'Brien Herr Architects (POH) designed the Whitfield County Law Enforcement Center. Flexibility and expandability are key on this facility, allowing for 544 beds with an option to add a 3rd housing pod and expand to 928 beds in the future.
Design Sketch:

Unique for a typical county project, Whitfield County proactively hired POH to prepare a program, prepare a conceptual design and provide a cost analysis. With this information, the County educated their citizens of the needs and win support on a SPLOST referendum.
The podular design POH utilized allows for efficient use of staff and ease of future expansion at minimal cost. Each pod has an adjacent open-air recreation yard that is monitored from the tower. Jail support space includes Central Control, First-Appearance Courtroom, Processing, Medical, Laundry, Kitchen, Visitation and multi-purpose space.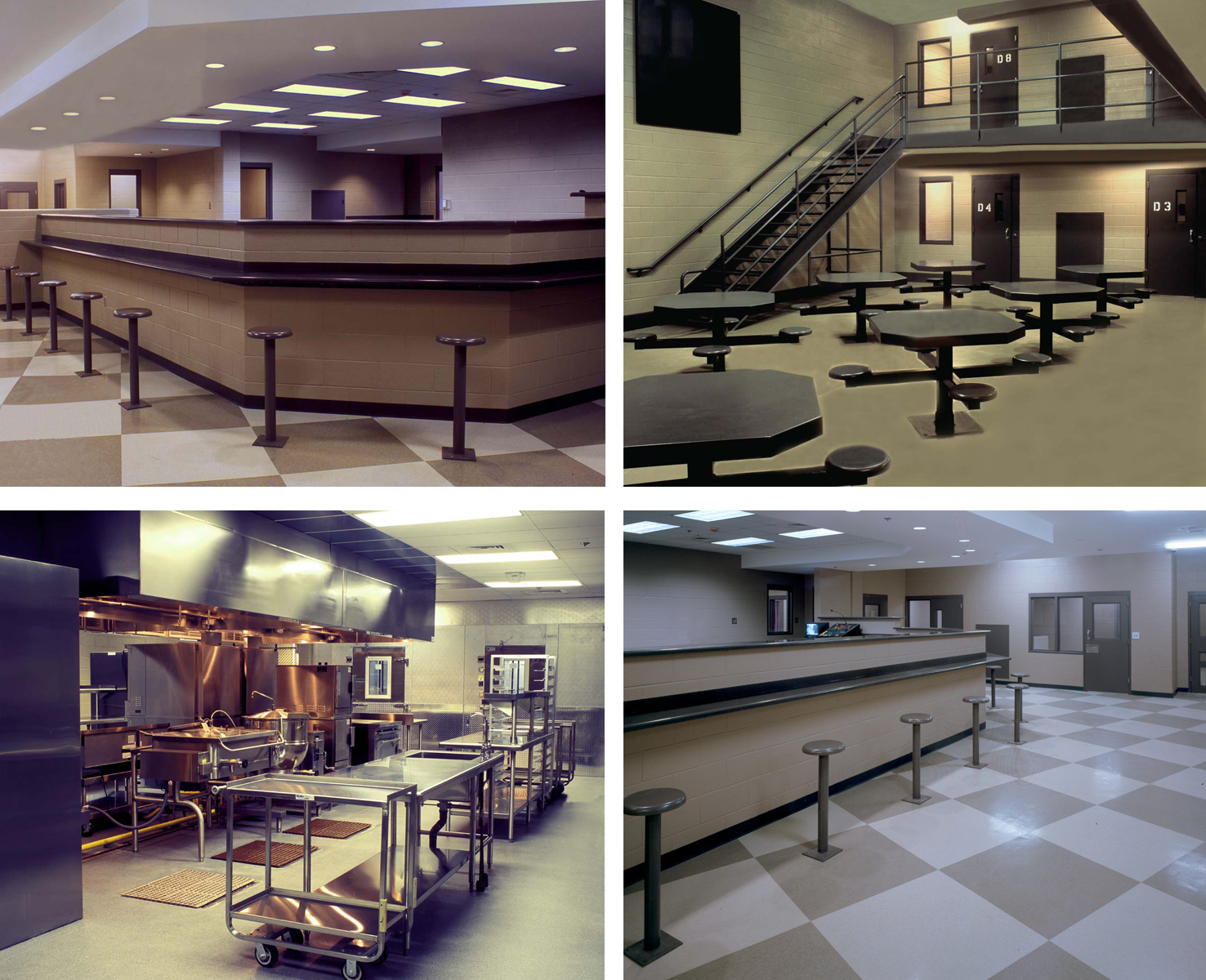 The Sheriff's Office at the Whitfield County Law Enforcement Center has office space for the Patrol and Criminal Investigation Division, Evidence/Crime Scene Room, and Warrant Division. Public has direct access to the courtroom and visitation area through a secure public lobby. Court areas include a judge's chamber for visiting judges and separate offices for defending and prosecuting attorneys.
During the early planning stages, Pieper O'Brien Herr Architects' Graphic Design Studio provided graphic design services to assist Whitfield County to win support on the SPLOST referendum.