Yamaha - ATV
Pieper O'Brien Herr Architects designed the All-Terrain Vehicle (ATV) Addition to Yamaha's existing plant. The facility includes a metal fabrication shop, product engineering laboratory, quality control laboratory, as well as individual rooms established for drop testing, water testing, and dynamometer equipment.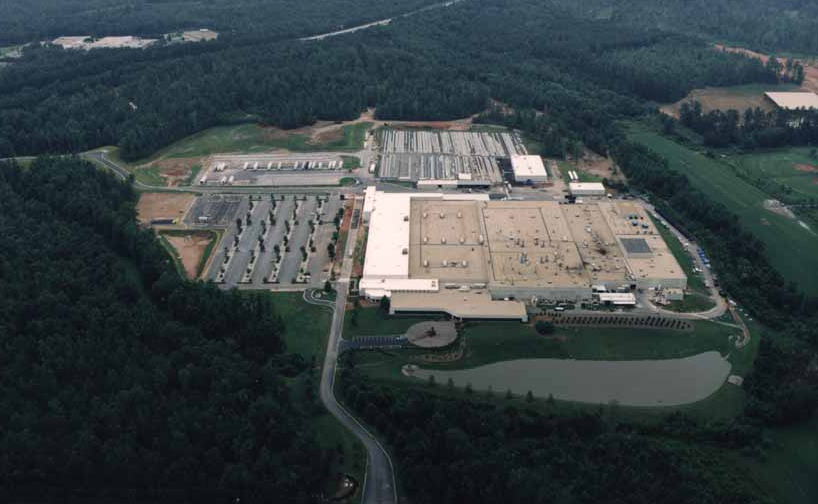 Pieper O'Brien Herr Architects positioned the addition to activate a new servicing entrance and roadway and planned the project for ease of future expansion, incorporating 15 "knock-out" pre-cast concrete panels which can be removed, and replaced with doors for use as loading docks. Punch windows allow natural light into the building. Internal components include centralized ventilation system with exposed spiral duct to economically distribute air, and rack storage with in-rack fire protection system. High bay, acrylic domed metal halide light fixtures provide required lighting levels and illuminate the painted exposed structure. Structural framing was designed to accommodate Owner-specific floor loading as well as overhead conveying systems. The project also included a stand-alone Product Development Building, designed for testing and evaluating prototype design vehicles. Delivered in a design-build approach, the project was completed on schedule and in budget.
Yamaha - Golf Cart
Pieper O'Brien Herr Architects designed the new stand-alone facility for the manufacture and distribution of the Yamaha "Ultima" golf car product line. This new facility is located adjacent to the ATV Plant designed by Pieper O'Brien Herr Architects and incorporates many of the exterior design elements. The facility includes an assembly line, welding area, powder paint line, and distribution pod. New central plant components included chillers and boilers for both comfort and processing loads.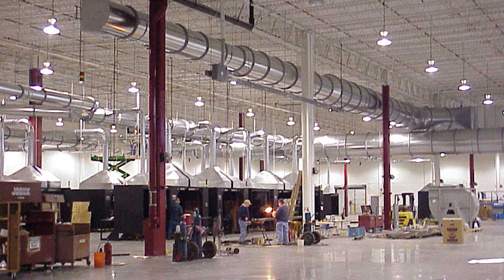 Wastewater treatment and exhaust systems for welding equipment and paint process were also included. The building houses a full-service cafeteria, as well as conference rooms, offices, and quality control laboratories.