The University of Pittsburgh School of Social Work is one of the top ten schools in the United States. The project occupies floors 22 and 23 of the Cathedral of Learning tower. The renovation, designed by Pieper O'Brien Herr Architects, features three modern, versatile classrooms, a doctoral lounge, student lounge and break room offering maximum flexibility. The conference rooms and public spaces were strategically located near the Late Gothic Revival tracery windows to reintroduce natural light into the heart of the usable spaces.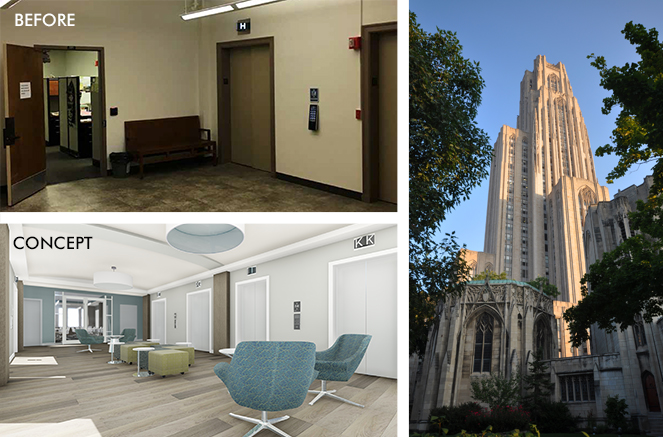 Pieper O'Brien Herr Architects transformed drab elevator lobbies into creative spaces where students could gather and collaborate between classes. Demountable wall partitions constructed of aluminum and glass maximize natural light for the offices and classrooms. These prefabricated wall systems were also a key component in meeting budget, scheduling and phasing.
Concept Design Rendering: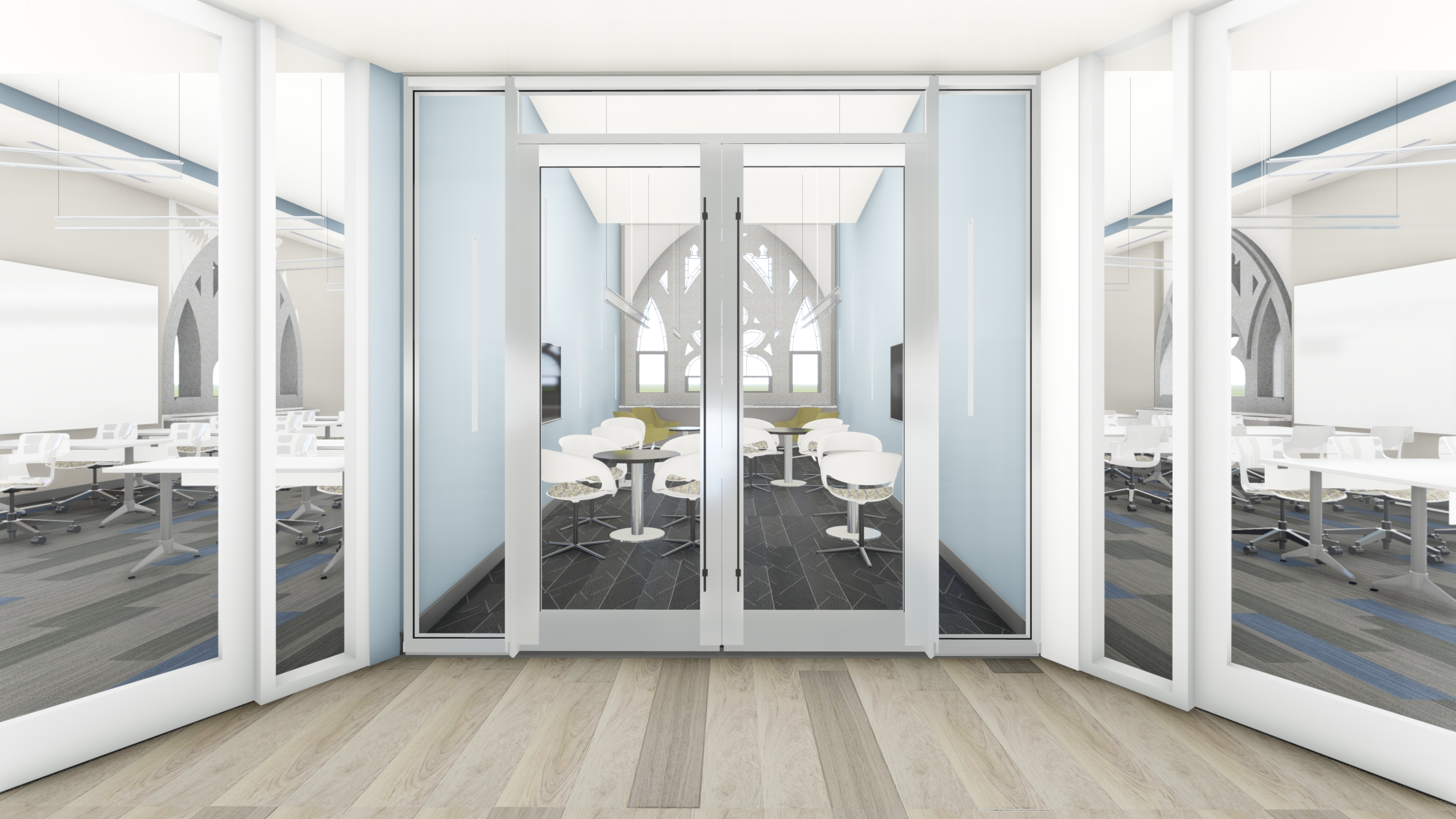 The Cathedral of Learning was designed in 1926 and stands as the centerpiece of the University of Pittsburgh's main campus. The 42-story, Late Gothic Revival tower is listed on the National Register of Historic Places. At 535 foot tall, it is the tallest educational building in the western hemisphere and the second tallest university building in the world.