The Kiski School has collaborated with Pieper O'Brien Herr Architects for more than 10 years. While designing the Master Plan for their campus, the strategy includes a fresh look at vehicular traffic patterns and solutions for pedestrian circulations and crossings. The new visitor center provides an improved security function while also offering an official first greeting to campus.
Masterplan Book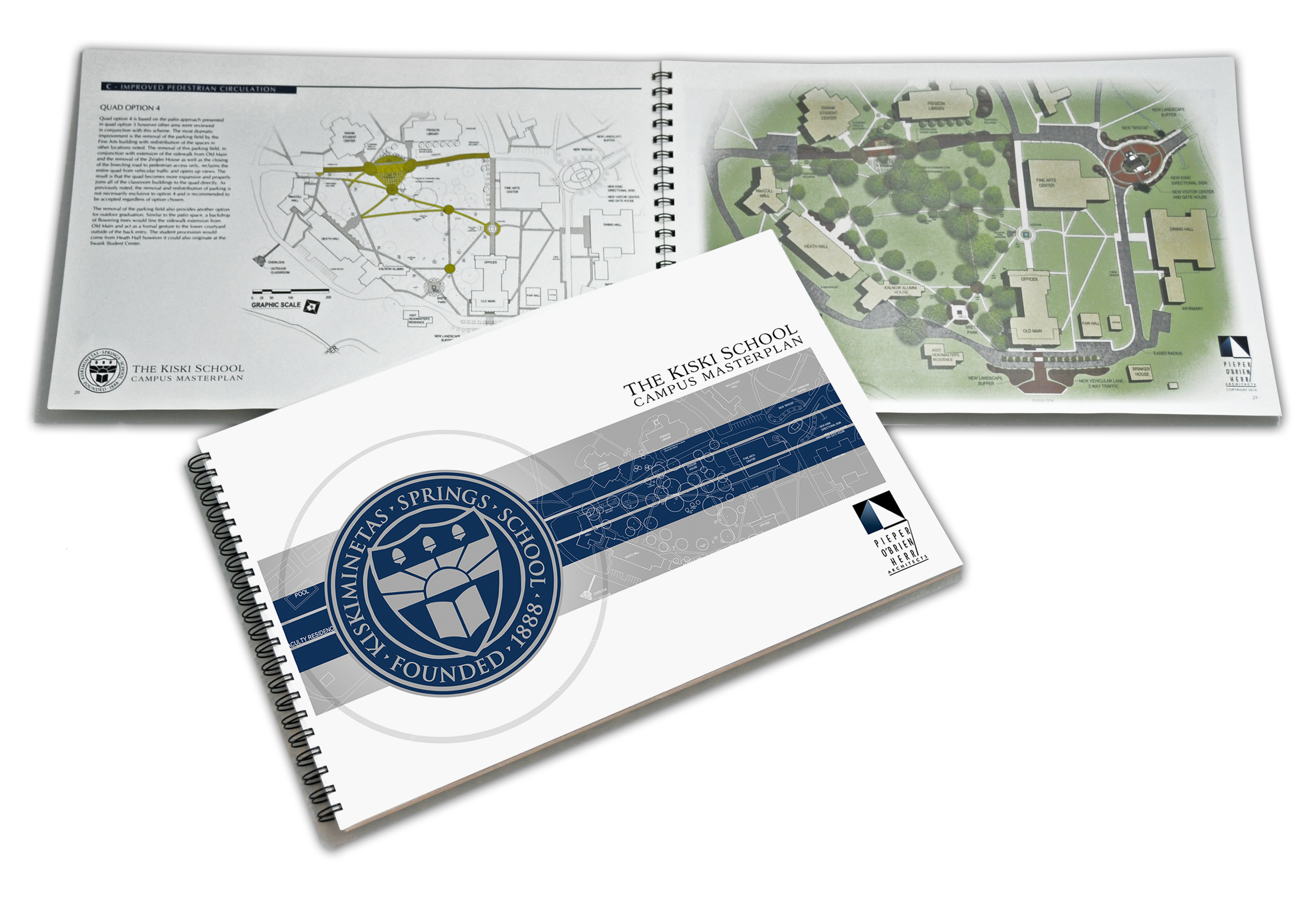 Among many of the Master Plan projects, the new athletic center provides a multi-use gymnasium for the purpose of training as well as a large multi-purpose space for other functions. The new multi-sport portion of the building can be used for football, lacrosse, track, and basketball. The facility incorporates a new visitor parking area adding to the improved circulation of the campus.
Masterplan Book


The Master Plan also envisions a repurposing of the Kalnow facility into a science and technology center. This renovation will display the forward-thinking approach to education that Kiski strives to maintain as well as provide a new format for the interrelation of science disciplines to further the education experience. In addition, the Master Plan recognizes the need to renovate and expand the student and faculty housing on campus. This is anticipated to happen through a series of projects and renovations.
Improved Pedestrian Circulation